We finally had sun today!! And made the most of it.



Popo got a new toy yesterday so of course, him and Kreg had to play.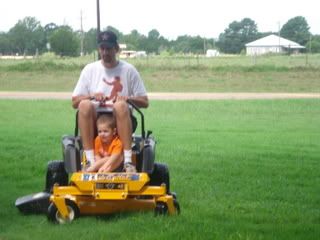 On Thursday we had our summer reading club party @ the pool. The boys received so much extra special attention from all the cute lifeguard girls since they found out the boys are Justin's nephews! Justin and the boys charmed all the girls.



Hunter has NO fear of the water.



We ventured back to Austin on Friday. I got my hair cut to which Hunter exclaimed "Mom, your haircut looks terrible. What were you thinking?" Love that kid! Yet, when I ventured into Tiffany's with both the boys, what was I thinking! Both boys got a cookie in which Hunter exclaimed "It's just too pretty to eat!" And he didn't eat it. Boy it was good!



weekend's not over yet. but I've got work to do!