2 days on Alka Seltzer and I'm feeling no better. At least thanks to the meds, I'm sleeping at night.

So, thank goodness that I scored some great deals @ Target last week to keep the kids entertained. You know, since it's raining A L L day & night A G A I N.

In the few minutes that we do get without any rain, we sneak out for some baseball practice: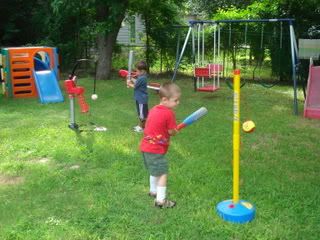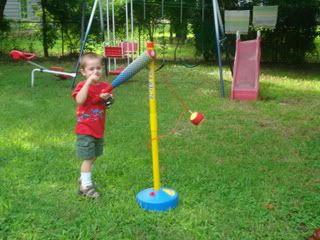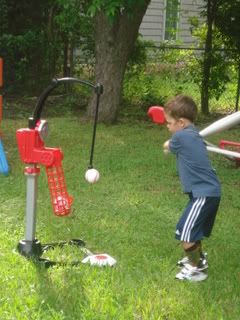 And of course, we started swim lessons tonight. It would have been great for me to have known they actually started, LAST WEEK. You know with 2 vacation bible school's and all, I guess it slipped my mind. But both of the boys are doing GREAT.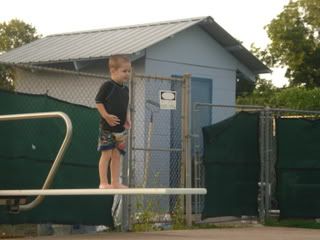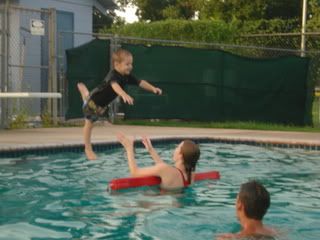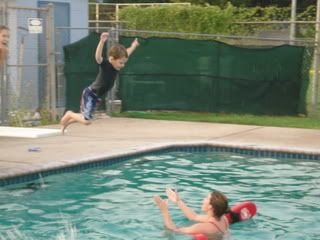 Yes, that's them jumping off the diving board! Jayden cried when they told him it was time to go.

Jezabell has been up to NO good. She LOVES to go on car rides and spend time like this: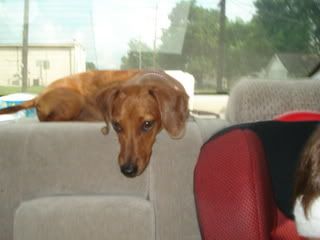 She either spends her days propped up on the chair watching out the window and alerting us to every bird, person, car, movement outside.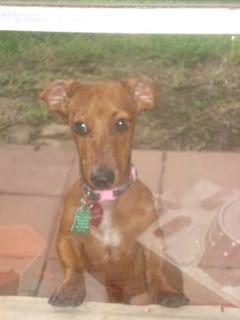 Or she stansd on her dog house, peering into the playroom window, just begging to be let back in.
Leave it to my dad to spell Jezabell like this: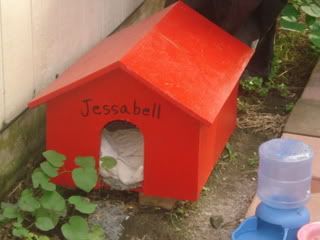 But my dad did take good care of my on my birthday. He made super yummy fajitas and all the fixins. Kreg SURPRISED me with a beautiful bracelet and necklace from Tiffany's and the boys made and decorated my favorite red velvet cupcakes with cream cheese icing. It was a GREAT birthday.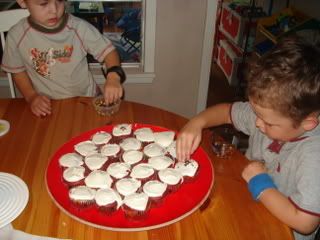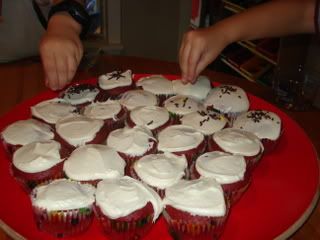 And here's us girl's at the lake: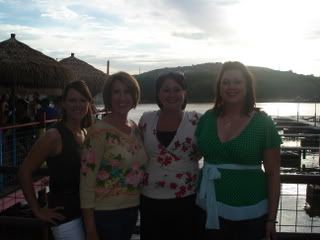 Eh...let's try that one more time: