I guess we should be rejoicing. We are able to break out all that $1.98 clearance rain gear I scored @ Tar-jay.(oh....how I LOVE and desperately miss Target!)

The natives were a little restless today.
So out went Jay....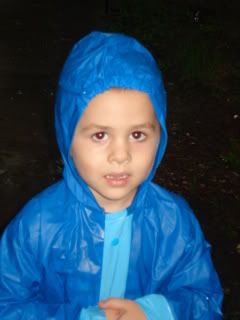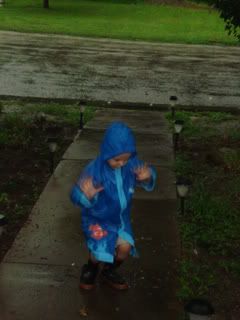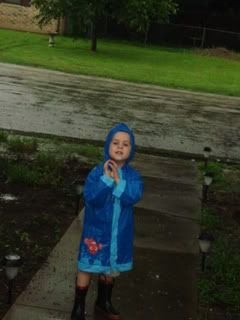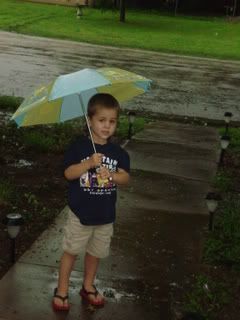 Here's Jezabell's desperate scream for attention



our forecast doesn't seem to be improving



and the boys were completely jazzed to find their pictures in the local newspaper from when animals visited the library for storytime. now, everywhere we go around town, people stop to tell them they saw them in the paper. Hunter feels like a star.

rain ~ please just let up for our library pool party tomorrow night. the boys are so pumped up about going.