there's nothing like seeing the expression on your child's face when you present him with the shoes he's been talking about since he laid eyes on them.

just what every batman fan needs: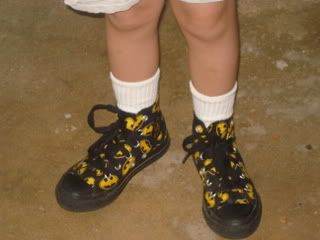 we had some rain yesterday. quite a bit. it's was crazy:


yes that's the street you are looking at. you can't even see the curbs.