if you don't want to read about the controversy, see what else we did!

we took a nice little ride on Saturday through Buescher State park into Batrop State Park. Kreg wanted to scope out the fishing and the kids and I were ready for the pool! And we discovered a great swimming pool. Big, not crowed and perfect for the kiddos.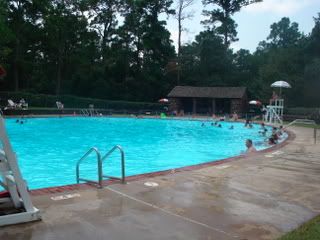 Hunter spent countless hours jumping off the diving platform and Jayden spent countless hours throwing diving sticks into the water for Kreg to find. All in all, it was a nice, relaxing day.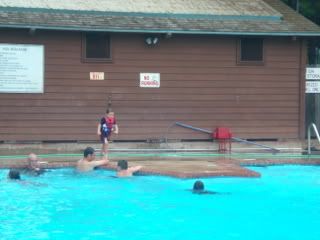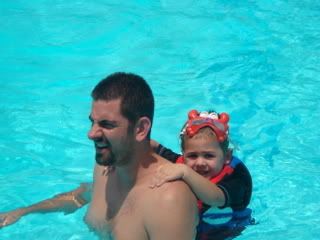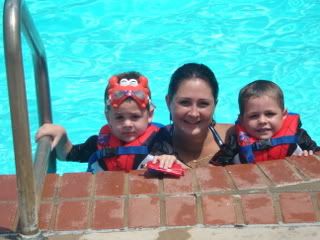 tonight, Popo made burgers and hotdogs and we took a watermelon over. We had to check out the newest member of his cattle herd. And I swear, my dad has the meanest looking cows ever. Kreg, Justin and I are actually scared to death of going out to the pasture. But those fish don't keep us from fishing. And I actually caught a bragging fish but it broke my line before Justin and I could get it in. It swam away with the cork still floating on top of the water and we tried all night to catch it, but it wouldn't bite on our line again. Guess it couldn't with a hook in it's mouth! But everytime we try to go down to the tank, one of the crazy calfs comes running towards us and then it's momma takes off towards us and chases us back towards the barn. The other night Justin distracted the cows long enough for Kreg to get to the tank, then he and I had to run through grass as tall as us and climb under the barb wire fence to get to the tank. Yet, my dad can walk right up to the cows and past them and he nor them flinch. What the HECK?!? But, his new calf is gorgeous! Let's just hope it doesn't follow it's momma into the tank and not make it out.

The official countdown to Kindergarten has begun. 11 days to go!