you know......after a certain amount of time, you just get tired of asking for something to be done.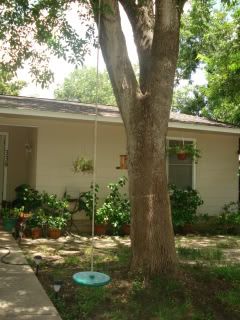 so I finally got the boys tree swing hung. just in enough time for Justin and I to test our knots as the telephone repair man showed up. He had a good chuckle at Justin and I applying as much weight as possible to make sure the darn thing wouldn't fall.

The boys are loving it!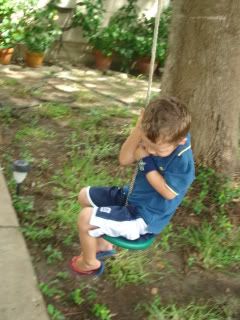 Hunter go to play all of about 2 minutes before I chased him back inside so that he wouldn't get over-heated and start coughing up a storm.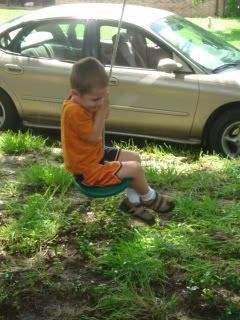 Jayden is having a blast and won't come in!