as Kindergarten officially starts tomorrow.

O H M Y !

we went to open house last night and it as bittersweet seeing Hunter in his classroom. see.....now I'm already going to cry!

His teacher also taught Justin when he was in Kindergarten so she knew me right away and was very happy that Hunter was in her class. (yes, I requested it!)

In his class of 12, they are 7 girls and 5 boys. For me, it was just so great seeing him interact with kids his age after such a crazy summer. He didn't want to leave last night. He can't wait for science, social studies, math......and I'm dreading it. Thanks god Kreg is excited! Him and Justin are already making tutoring plans for chemistry. I'm not sure who's more excited about school at times, Kreg or Hunter. Justin...not so. I think he's just thankful to have Kreg around for help.

But Hunter was the coolest kid ever with his nap mat from Aunt Kara! For those needing nap mats for school, check it out! (and you can contact me about where to order!)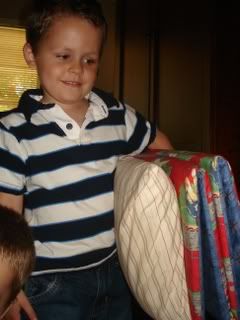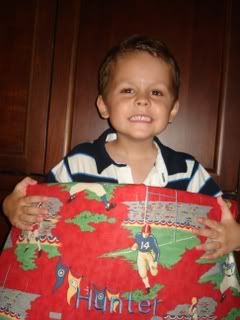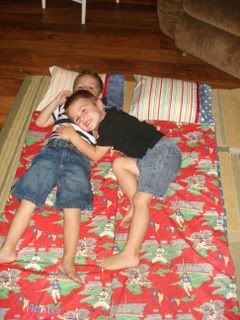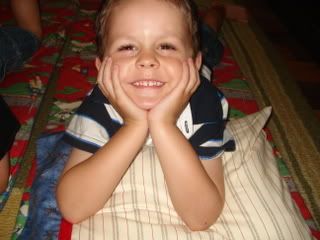 Aunt Kara is a genius!

and to update.....Kreg is feeling better. I think all my stress has caught up with me, though I doubled up on vitamins last week, I still can't shake this awful sinus congestion. ICK!