this household can go from FUN to FRANTIC all in the same minute.

take this evening for instance.

we were outside having fun.
(note the fury in their eyes as they push one another!)


can you guess who's name this is?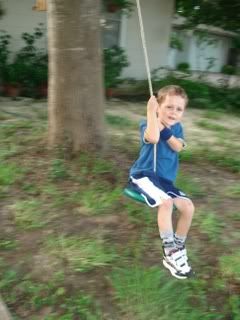 than, literally, BAM!


I'm sure this will look even better tomorrow.

poor Jayden. I don't think he meant to push the swing as hard as he did. And Hunter, he keeps guilting Jayden with "look at my eye." Jay just cries and cries and cries and says he's sorry.