Come on......you know you wanna..........

Just a few reasons to come and visit us.

In my parents pasture we have:


yes, folks. some of the best catfish fishing you will find. boys, close your mouths. we had to catch and release!

just down the road about 30-40 minutes: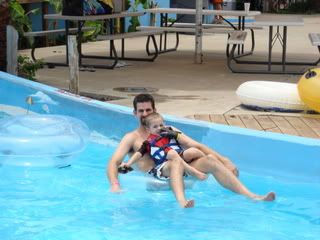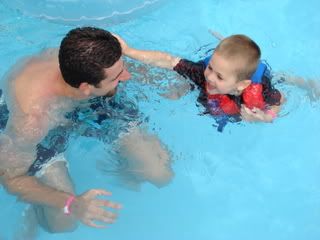 our own little paradise A.K.A. Splashaway Waterpark.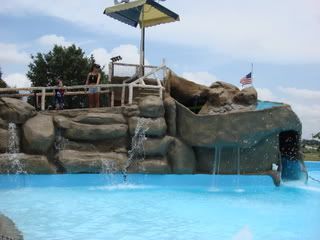 now I know you want to come and see us :)


Ah....some of you may notice I'm back at the picture taking. well, our little incident got solved. As we were getting ready for the wedding this weekend, Kreg received a phone call from the manager of the service station. turns out, they had our camera. when Kreg got home Thursday evening, he decided to make a trip up to the station to let him know how he felt. well, turns out the lady that normally is working was there and recognized Kreg from his numerous u-haul rentals. she remembered he was 'Mike's son-in-law.' alas, the manager knew who Mike was. see, I wasn't some crazy lady accusing the kid. so the manager begin to figure some pieces of the puzzle just didn't fit together with the kid's story. he dug a little deeper and finally Saturday morning the kid admitted he took the camera. he was haul away by the local cops but not before he ERASED all my pictures. I'm still bummed about that but at least my mind could rest at ease. I knew I wasn't crazy.

so we were able to head to Yoakum, camera in hand, ready to celebrate Clayton and Amy's wedding. we had a really nice time. the boys ate, ate and then ate some more. they showed off their dance moves. Kreg and I had a few beers, a couple margaritas, and then a few more beers. if you think it was relaxing, try having this for your family: (and we weren't all there!)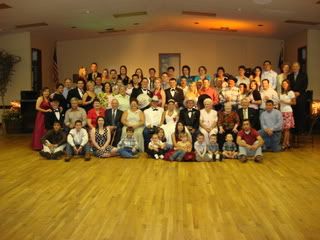 a new family picture of just us:


me and my boys:



hence, all the beers. we woke us this morning, and decided to spend the first rain free day in 60 days and 60 nights at the waterpark. the boys loved this slide: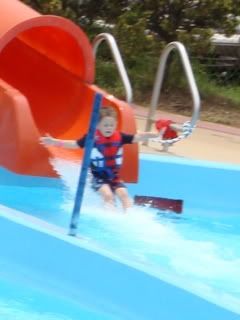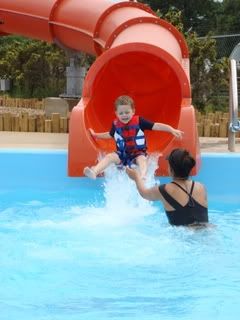 and this one: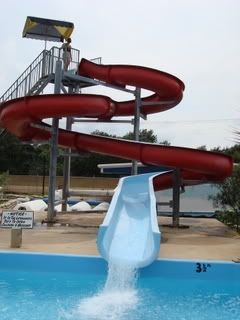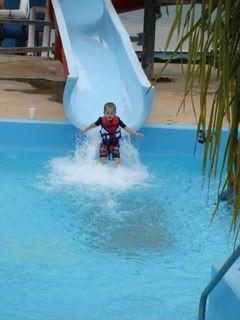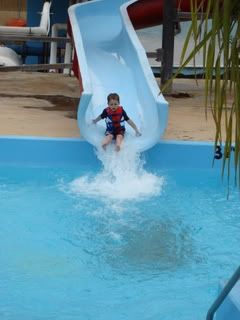 Hunter kept asking all the lifeguards "why do you keep catching me?" of course, he and Uncle Justin spent countless time flirting with all the girls. Justin has found his wingman.

Hunter was bound and determined to swim with all this on: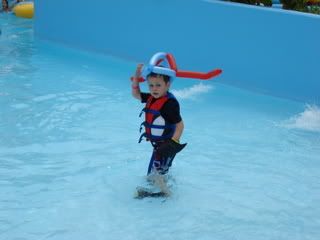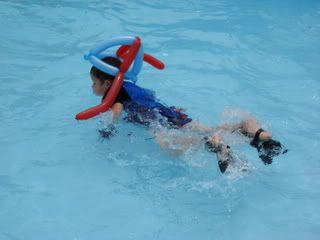 Jayden was concerned that he was all wrinkled:


That's just what happens when you spend 6 hours in the water @ the waterpark!

we are off to bed. VBS starts at 8AM!