Meet Rascal. He's our resident squirrel who's gonna be so fat before long! He sits and eats all day long. The boys love him.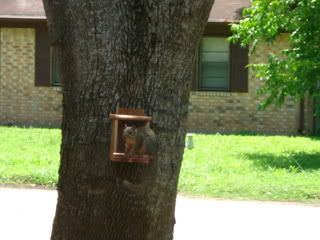 Meet this lovely tarantula. Justin found him as he was mowing our grass last week under the kids playscape. The boys wanted to keep him as a pet, much to Kreg's dismay, so we put him in a jar with holes in the top but he just didn't make it to morning.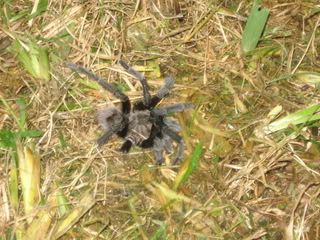 And Hunter. Our darling Hunter. Last week for a little tough. Though he was a champ. The kid gets his determination from me :) I was really worried how he was going to handle everything but he did better than me. But it was hard to watch my very independent child now need help getting dressed and taking a shower and all those things he's grown to do by himself. And he tried to do everything by himself still. You could tell he hated asking for help. We took him to the orthopedic on Friday and we ended up with a purple cast!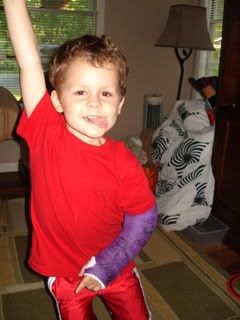 Turns out the second bone with the fracture also could have broke. It's suppose to be straighter than what it is. We were lucky. Of course, everyone we come into contact with Hunter asks to sign his cast. It's filling up very quickly. And a dream finally came true for him. We've seen the batmobile several times and this time we actually stopped and had our picture taken.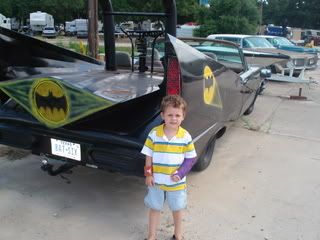 He was nothing but smiles.

In other news, Kenny and Marsais are officially engaged! They moved into a rent house this weekend in Kyle and guess who the lucky people were to help him move. Payback can be a b!tch.

If only we could get all of our boxes unpacked and things completely organized!