"Life is too short not to make the best and the most of everything that comes your way everyday."

Boy have we been busy!

It's hard to imagine 1 week from now the kids will be enjoying their 1st day of school!

They are exicted. They are ready.

Mom is exicted, ready and sad all at the same time.

I felt like summer has passed by so quickly for them.

But it will be good to get some structure back into all our lives.

And we've been living up the past couple of weeks!

I took the boys to the Rodeo @ the Schulenburg Festival. Their 1st Rodeo ever and they had a blast. I'm still trying to upload the video from the calf scramble.

We finally made a trip to Splashaway!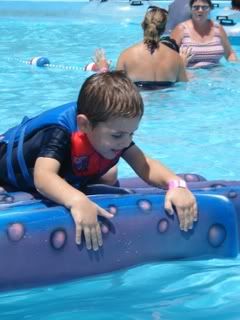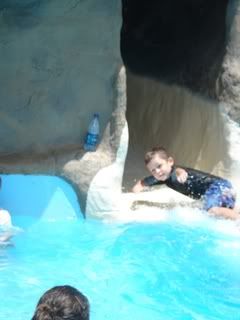 Needless to say, Jay was conked out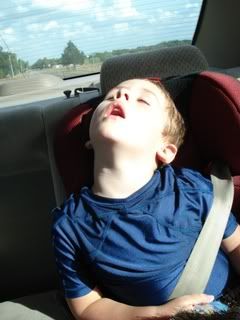 And after another dreaded 102 degree weekend & an AC that decides to go bonkers, Kreg and I took the boys to the Blue Bell Aquatic Center.
Here's Kreg trying to be a kid again: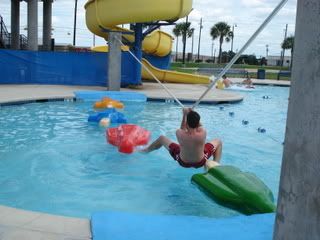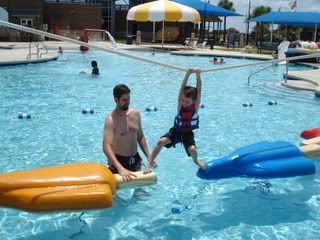 Jay is watching too much of the Olympics. He's trying to do "Olympic moves" here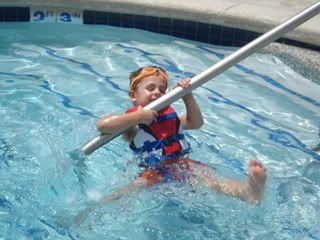 And my little character Jayden who never makes life dull