Our local candy factory, Katy Sweet, was giving tours today and the boys were VERY excited to go! My gosh, you would think they NEVER get to eat anything covered in chocolate.

They got to enjoy dipping cookies, teddy grahams, marshmallows, and chips! And they also got to see how all the super yummy pralines and fudge was made.

Hunter is overwhelmed already!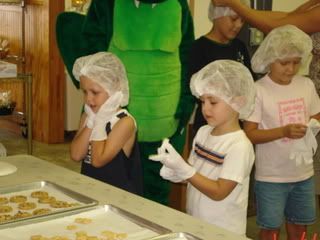 Notice the amount of chocolate we have here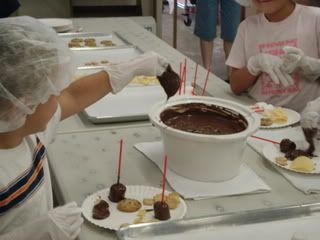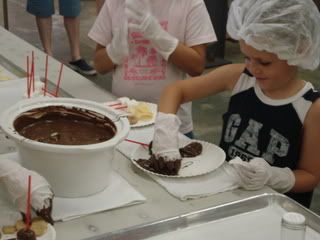 Sprinkle Overload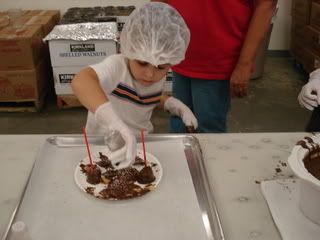 Ooeey Gooey Yummy Carmely Pralines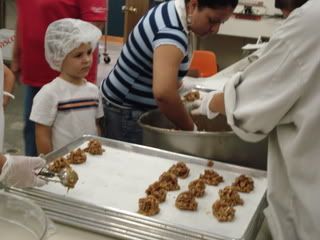 I'd like a place to cook like this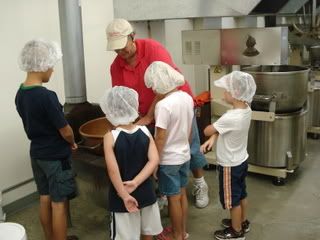 And the best part. Taking home all those goodies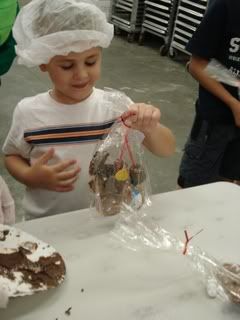 And did he have fun?