do you ever get to Friday and wonder, just where has my week gone?

Jayden had a busy week at school. Tuesday he had a Clifford play day and Wednesday the Hill Country Zoo came.




Hunter got his Halloween costume in the mail & Jayden I scored his at Second Chance today. Meet my Mr. Jangly Bones: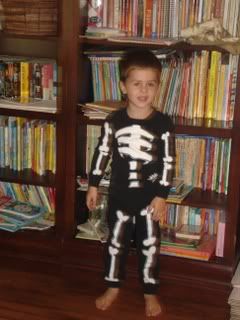 I just don't understand why the boys think that skeleton's are suppose to wear scary masks. Jay found this one @ Second Chance and Hunter found a hockey mask he wants to wear with his.
Today is a blog in pictures day. I've got homemade Almond Cupcakes to make and Cookie Dough Brownies! Dad is making dinner tonight and I'm taking desert. That's is we are still invited after he goes home at lunch and reads the local newspaper.
Thanks to moi! There anniversary was Monday (oops!) so this should come as a big surprise. I'm trying to make it up by getting him this very anitique food grinder/cheese grater thingy I found this morning for $3. It's right his alley.
I also wanted to share these before and after pictures. We still have stuff to do, but hey, it's a great change already! Maybe one day we will actually buy the house ;)
BEFORE: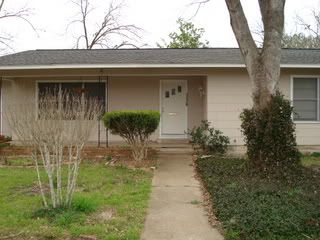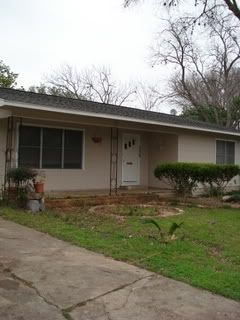 AFTER: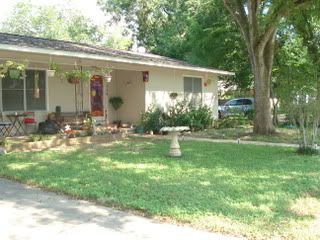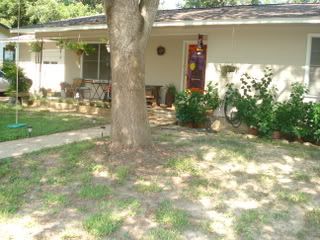 Hunter had a blast swimming at Aunt Ronda's over the weekend.
Sidewalk paint keeps them so busy!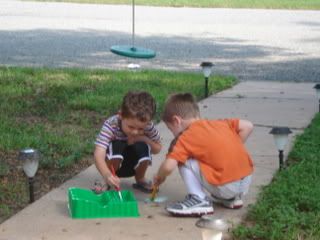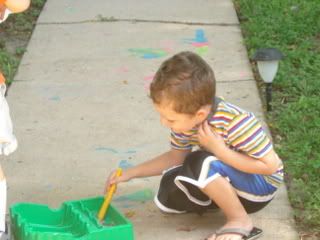 The weather has been pleasant so I've been trying to keep the boys outside to play. Thank goodness we have pecan trees EVERYWHERE. They have so much fun spending the afternoon picking up and peeling pecans. So, if anyone is in need of pecans, please contact me. I will be more than happy to send you some. Cracked or uncracked.