Before:



Almost done: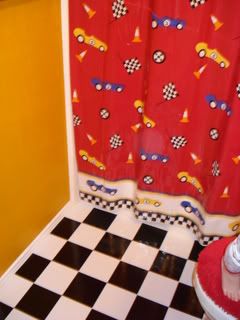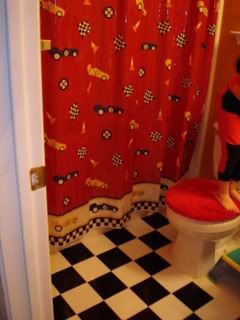 All's okay but Kreg's scared of this excerpt from our selling guide:
Consider painting your walls neutral colors, especially if you have grown accustomed to purple or pink walls. (Don't give buyers any reason to remember your home as "the house with the orange bathroom.")

yea.....that walls a shade of orange. <---- don't ask. it was only $2 at Lowe's!