what happens with the pool when Kreg is left outside?....just look at the water level. glad he's home tonight to drain it.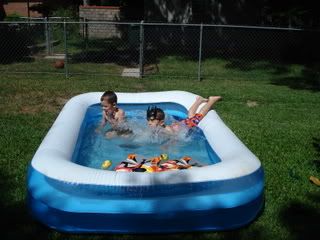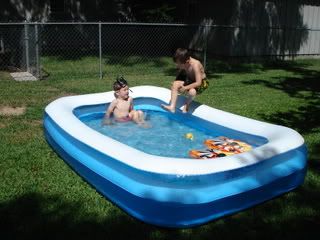 the boys at least have fun running and jumping in it.

and this still has to be one the funnest water toys ever (thanks so much DEB!) to the boys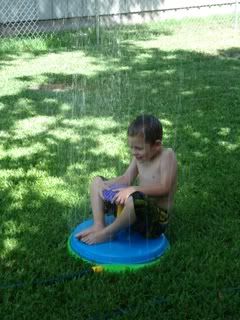 and each day that passes, they are considering more and more "twins"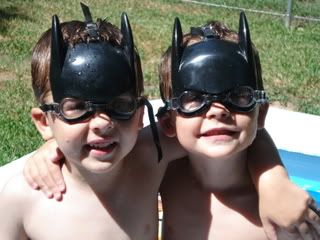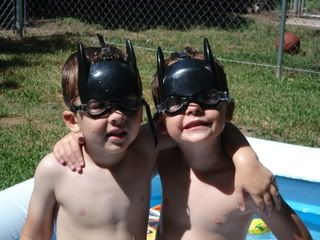 I find myself more and more often trying to get pictures like this: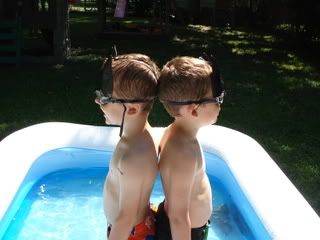 Jayden, youngest on the left & Hunter, oldest on the right

this was only a year ago: