and yes, I'M LOVING IT. how terrible am I? I'm considering putting Jayden in school full-time. Why are the decisions we make as mother's so hard? more on that later..............

my whole entire body is still completely bruised. and riding a 4-wheeler this weekend wasn't the smartest thing ever to do. but it was so much fun for the boys.

waiting for your turn is the hardest thing to do: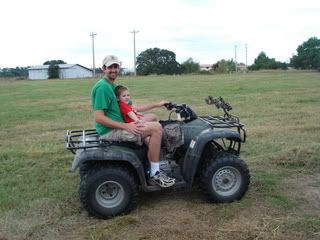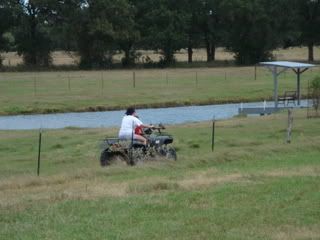 Jay kept yelling at me to go faster. but my butt hurt just too much.