Time is flying by. Last week was very hectic. There are some things that need to be 'repaired' on the house that where done wrong in the 1st place. Dealing with anyone at Centex Homes and the Warranty Department has been a nightmare. But we don't think that we should have to pay anyone to fix WIRING and ELECTRICAL problems that are the builders fault and knowing these things are FIRE hazards doesn't sit well. And much to people's horror, we would like to get these things fixed for the new owners. Kreg and I have decided we will NEVER EVER buy a house from a cookie-cutter home builder or anyone who builds homes in the masses. Thank goodness I have 2 uncles who build homes.

Loading a 26-foot u-haul by ourselves wasn't the most amount of fun we have ever had. And then Kreg got to drive it to La Grange, without a working a/c, and attempt to unload it. My dad was able to come over for a little bit on Saturday morning to help.

But arriving in La Grange on Friday put me in a panic mode over whether or not we were doing the right thing by moving to La Grange. In reality, I guess everything was a little surreal until we actually loaded up 1/2 of the house. But the panic quickly disappeared when we went to dinner at a little hole in the wall and realized how nice a slower paced life is. And just pulling a u-haul onto the street brought out neighbors from 2 blocks wanting to meet us, introduce themselves and just 'chat' with the new neighbors. Kreg got the biggest kick out of it. Heck, here in Leander we barely know the people 2 doors down and anything beyond that, we DON'T know.

Mother's Day was nice and relaxing. We bought about 10 pounds of shrimp and Kenny bought about 15 pounds of crawfish and we did a nice shrimp/crawfish bowl and enjoyed the day outside.

Today was bittersweet as it was the boy's last day of school. We are really going to miss everyone at Treasure Patch Kids.

Here's a few pictures:

I am sad to be leaving my beautiful wisteria behind: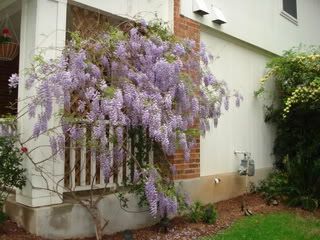 but I am getting what I've ALWAYS wanted in my backyard: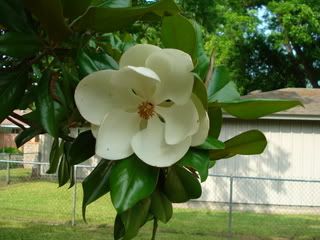 Kreg took turns giving the boys a ride on Popo's tractor: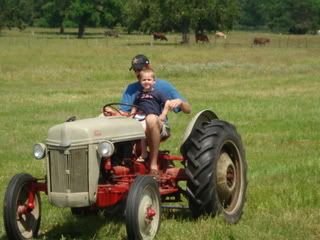 Enjoying watermelon:



The boy's wanted bubbles in their pool and of course Popo gives them what they want:



Lunch, YUM!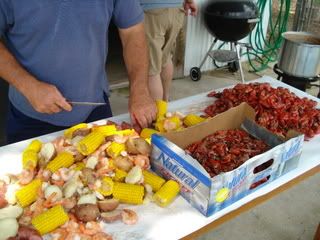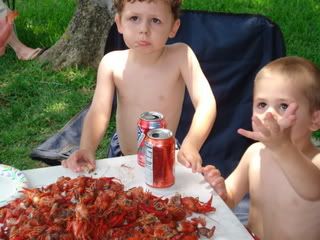 Who really unloaded that u-haul:



What's great about living in a really, really OLD house: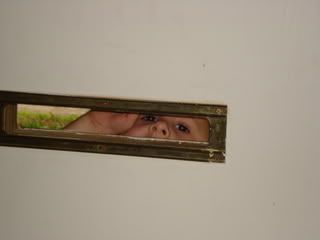 King of the mountains! (or look what we get to spread!)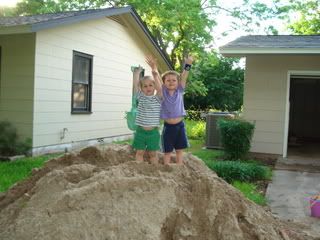 The house is coming along and starting to feel like home: