this is the offical start to summer for us. it's the 1st week I didn't have to rip the kids out of bed & have them be some where at 8AM.

and the question of the summer, who's who? can you tell them apart?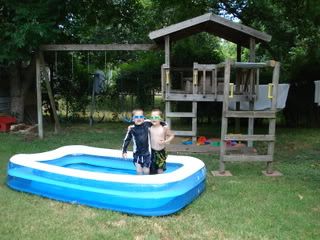 notice our NEW playscape that I scored for $100?!?!?!????

will a little closer help?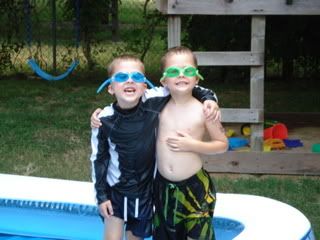 I spent all my time setting up the slip n' slide only to discover this was so much more fun for them: