just a few pictures of the boys modeling their new Easter clothes.
(yes the tags are still on! we had to make sure they fit first.)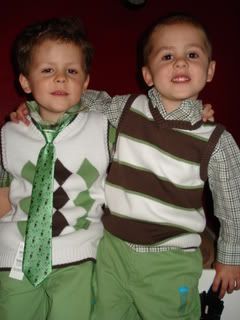 my darling Hunter. Who refuses to let me or anyone else cut his hair. Who had to have a tie. Who think he must wear his collar up. Who spent 30 minutes in the Children's Place trying to put together an outfit. Lord knows I would have done it all wrong. Sometimes, I don't know what to do with him......